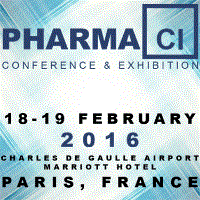 Join us this month at Pharma CI Europe Conference & Exhibition taking place February 18-19th at the Charles de Gaulle Airport Marriott Hotel in Paris, France.
The Pharma CI Conference & Exhibition is the largest assembly of senior level pharma, biotech, and device professionals seeking the latest news and the chance to network with all the industry's luminaries.
Members of our Life Sciences team will be at our booth to find out how we can address your competitive intelligence and strategy development needs in the pharmaceutical, biotech, medical device, and diagnostics industries. David Staknis, Ph.D., Principal, Global Life Sciences Practice Head will be giving a talk on Protecting Institutional CI Memory on Friday, February 19th (details after the jump).